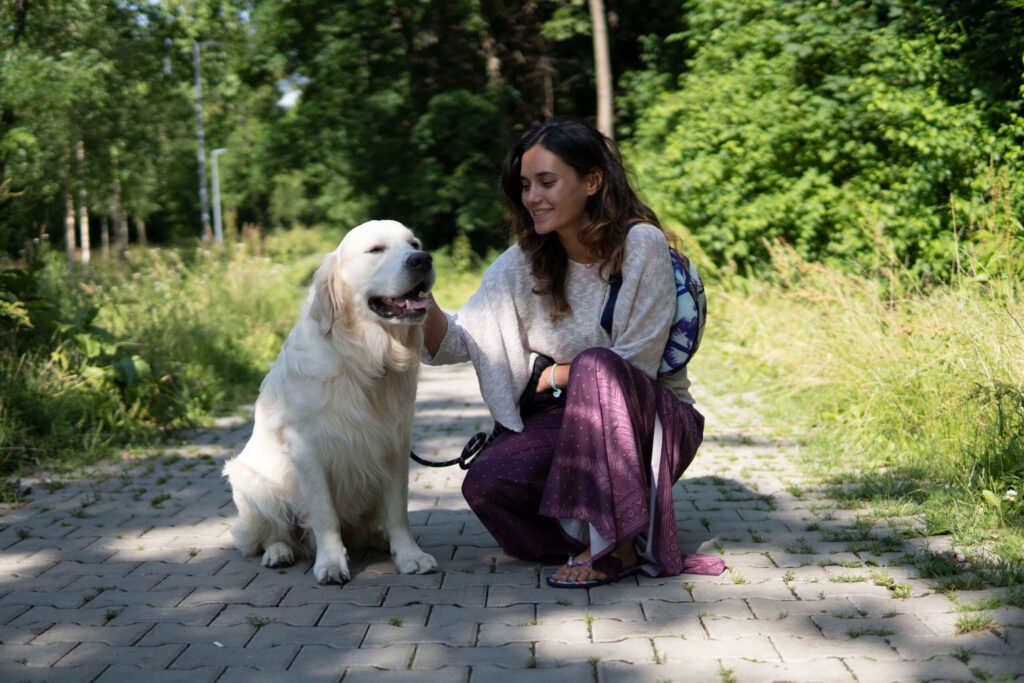 Dogitory was founded by Cristina with the next main goal in mind: to offer flexible and easy to book services for busy pet parents.
We take the time to understand your needs so that we can offer a safe and fun space for your dog to be cared for and trained.
From puppies and adolescence dogs to adults and rescues, we help with a broad range of dog behavioral issues so you can get the best out of having a dog.
We proud ourselves with a professional team of pet sitters and dog trainers offering the ultimate dog care experience in the conform and relaxation of our own home so your dog has a rich and beautiful experience. Our locations have access to private gardens, parks and other beautiful sites of Prague so that we can offer a variety of environments and locations.
We believe each dog is unique and deserves to be treated as such. This is why our training and sitting services aim to be tailored for each case, giving our clients the chance to discover what best suits them.
With a 10+ experience working in the industry, Cristina understands the challenges that her clients face when it comes to having a dog. From bringing home a new puppy, dealing with unwanted behaviors or being in need for professional sitting services Cristina and her team are dedicated to offer a quality and dedicated service!
Silvy, our senior dog sitter & trainer, comes with extensive experience when it comes to caring for dogs professionally as she is proving it time and time again every sitting she has in our team for more than 4+ years now.
Jess, our dog sitter and trainer, has spend countless hours observing dogs and learning about their behavior as well as caring for them. She is a professional in her approach and dogs love to be around her!
Diana has been around dogs ever since childhood when she had her first puppy. This marked the beginning of a beautiful canine friendship that continues today as she is always eager to offer dogs the best sitting experience.